SUPPORTS AND SUPPLIES
No matter the cause of your pain - a headache, a sports injury, a work related accident, or even if you're just interested in preventative care - let us help you choose the products that are right for you. By placing an emphasis on your body and joints, we will recommend a combination of supports, supplies, and vitamin supplements that will have you feeling better fast.
---
SPINAL SUPPORT PILLOWS
It's a comforting feeling to have just the right pillow to rest an achy, tired body on. In addition to providing comfort, the right pillows can also provide the necessary support for the neck and spine - alleviating or preventing many common forms of back pain and neck pain.
---
CUSTOM FOOT ORTHOTICS
Orthotics, also known as insoles, orthoses, or shoe inserts, are designed to correct foot posture and abnormal or irregular walking patterns. Foot orthotics are more than just arch supports. They perform functions that make your everyday activities more comfortable and efficient by altering the angles at which the feet strike the ground when standing, walking, jogging, running, and even jumping.
---
LOW BACK CUSHIONS
If you're struggling with back pain while at work or during your commute, it might be time to invest in a back support. After sitting for prolonged periods of time, you may notice a natural tendency to slouch or lean forward, a motion that often pushes your lower back outwards. It is this unnatural curvature of the spine that often leads to lower back pain. Quality lumbar support is an important first step toward a healthier back.
---
ICE AND HOT PACKS
Cold packs are perfect for slowing down blood circulation in an area to reduce pain and swelling after an injury, while hot packs are great for relaxing muscles and joints.
---
SUPPORT AND WORK BELTS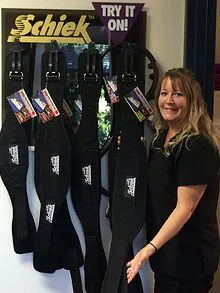 Support and work belts help to relieve pain, discomfort, and instability caused by ligament and other connective tissue sprains and strains of the lower back. They work to restore integrity and balance to the pelvis and sacroiliac joint.
---
VITAMIN SUPPLEMENTS
We carry a broad range of supplements to assist in your recovery and your overall wellness support. In addition to our longstanding Integrative Theraputic line, we have recently added TLS weightloss support products. You can learn more about the benefits of each by visiting our webpage.
---
BIOFREEZE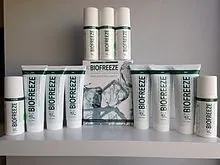 Using a foam roller can help to release trigger points, increase blood flow, and improve tissue quality while engaging your muscles and building strength.
---
FOAM ROLLERS
Biofreeze is a topical gel for pain relief that contains a number of ingredients, including menthol. It is used to alleviate sore muscles, muscle sprains and strains, back, shoulder and neck pain, and to reduce pain to ankle, knee, hip and elbow joints.